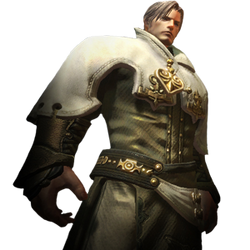 Humans
| | | |
| --- | --- | --- |
| " | The embodiment of strength, vitality, and rising aspirations. | " |
Overview
The Humans are a valorous and strong race. Their indomitable spirit has allowed them to constantly work towards bringing peace and stability to a barren wasteland filled with strife. Today, humans are seen as civilization's best hope to restore the former glory of all of Arborea.

Alone we gain hope, together we gain victory

Millennia of wandering brought the Humans into contact with every other race of Tera. Their knowledge and understanding of the civilized races made them the perfect coordinators of building an allied society. The Valkyon Federation represents a new hope for Tera, and Humans are at its core.
Hi Bogo,The goals seem rather wider than just pacvriy, and it doesn't seem particularly linked to Firefox so why is the project called Privacy Fox? Gerv
Appearance
The Velikan people are a very fit race. Both male and female sport a strong and healthy physique of average height. They show a healthy skin color and seem to lend from cultures of other races. This can be seen in Clothing, hairstyles etc. As a relative young civilization they are still finding their place in Arborea yet prevailing that duty with the utmost perseverance.
Reputation

What other races think about humans:
| | | |
| --- | --- | --- |
| " | "Even though humans are disrespectful and lack wisdom, they do communicate well." | " |
| | | |
| --- | --- | --- |
| " | "I think highly of their willpower. When others have given up on something, they are still at it. Though, I think it's sad that they aren't the honest bunch and like to sit and talk instead of act." | " |
| | | |
| --- | --- | --- |
| " | "Those filthy things are inferior to elves… even if they look like they care, all they think about is taking care of themselves. Its obvious they are jealous of us." | " |
| | | |
| --- | --- | --- |
| " | "Humans? Yeah its great that they're active and all, but they take everything for granted. Its too bad they use that activity to destroy nature." | " |
| | | |
| --- | --- | --- |
| " | "Humans are great. They've done incredible things in such a short period of time, even though from our point of view they seem too eager to do things. But wouldn't that be their advantage? We just hope that they look at the big picture and work with it." | " |
Image Gallery
Video Gallery